Call for Papers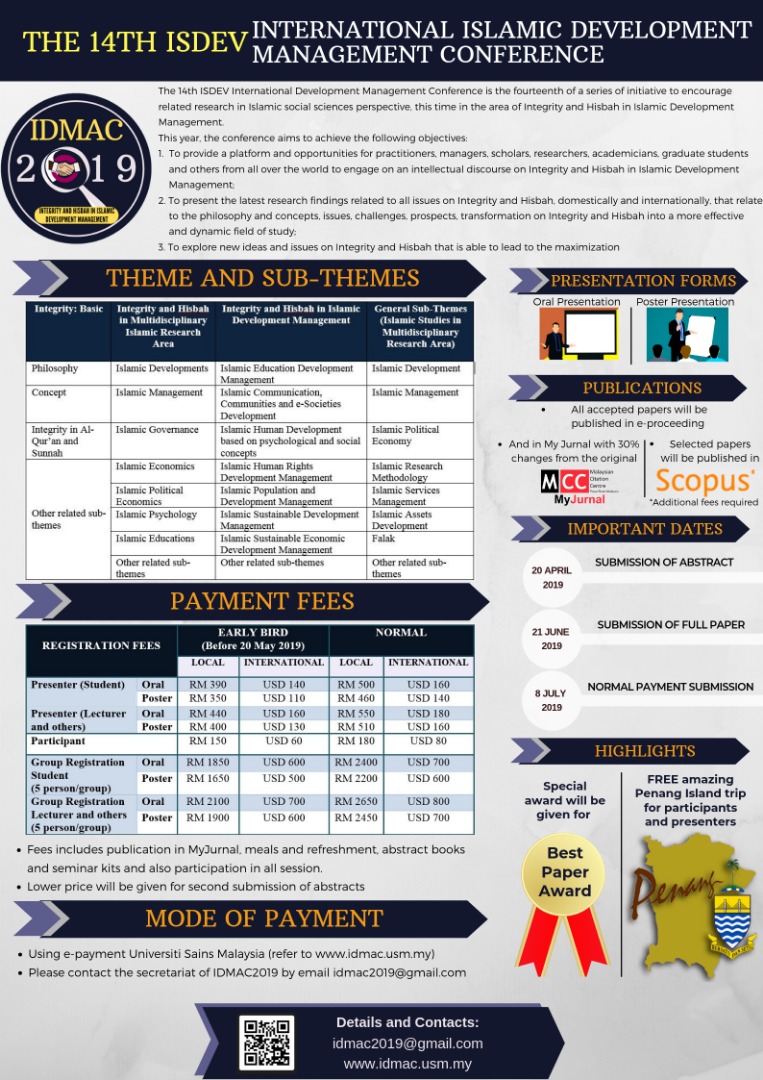 Centre for Islamic Development Management (ISDEV), University Sains Malaysia (USM) is conducting its annual conference IDMAC since 2007. This year, it is known as
The 14th ISDEV International Islamic Development Management Conference (IDMAC 2019)
30 - 31 July 2019
With the theme
Integrity and Hisbah in Islamic Development Management
This conference aims to bring together various researchers, academicians, scholars, practitioners and others who have interest in the field of researchs. Therefore all are cordially invited to join this conference.
Important Dates:
Dateline of Submission Abstract: 20 April 2019
Dateline of Submission Fullpaper: 21 June 2019
For further information, feel free to contact the Secretariat of IDMAC 2019:
Dr Azrin - 04-6532642
Ms Afifi - 011-19439223
Or visit our website: www.idmac.usm.my
Or email us at: This email address is being protected from spambots. You need JavaScript enabled to view it.
Your participation is most welcomed and highly appreciated. Thank you very much.
Please forward this message to your colleagues, staffs, students or anyone who you may think relevant to this conference.